Vörulýsing
FANG MULTI TOOL CONSTRUCTION
The Fang is made of an advanced composite material which is both lighter than titanium and stronger than cast metal. This composite material is anti scratch, which will prevent it damaging your phone or laptop when stored together.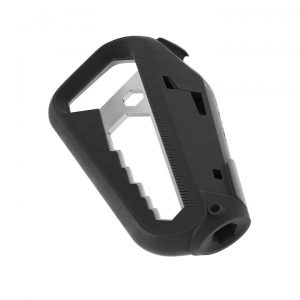 18 TOOLS
With 18 separate tools the fang multi tool has almost limitless applications.
Box cutter
Bottle opener
Tyre lever – 1
Tyre lever – 2 (with magnetic attachment)
Wrench 5mm/ 3/16in
Wrench 8mm/ 5/16in
Wrench 10mm/ 3/8in
Wrench 11mm/ 7/16in
Wrench 13mm/ 1/2in
Wrench 14mm/ 9/16in
Ruler (metric)
Ruler (imperial)
High torque socket
4mm hex bit
5mm hex bit
6mm hex bit
Phillipshead bit
Hex bit socket with magnet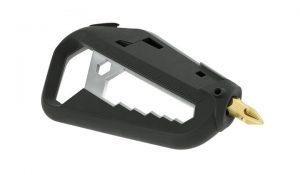 TIRE LEVERS
Fang's tire levers are an essential bit of kit for when you need to change your tires whilst out and about. Constructed from ultra-strong composite material, that is super strong but also anti scratch thus preventing accidental damage to your bike frame. Following an ergonomic design makes these tire levers a joy to use.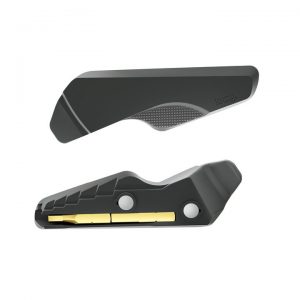 Dimensions: H: 22mm x W: 50mm x L:95mm
Weight: 65 grams