Vörulýsing
USB RECHARGEABLE WITH INTEGRATED CONNECTOR
No charging cable is required for your Blinder V Traffic, its integrated USB plugs directly into USB ports. A full charge is achieved in 4 hours. When your Blinder is running low on battery, a red ring will light up around the button. This ring will turn green and then turn off once the Blinder is fully charged and ready to go.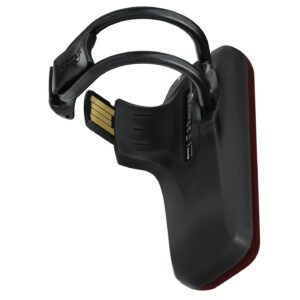 SIMPLE & SMART FASTENING SYSTEM
The Blinder V Traffic comes with three silicone straps. A small strap for seat posts 22 – 27mm diameter, a medium strap for seat posts 27-32mm in diameter and a large strap that will fit tubes profiles with a circumference of up to 200mm. Our tool-less mounting system makes attaching your light incredibly simple and silicone straps means there'll be no chance of damaging your bikes frame.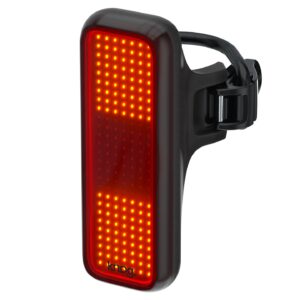 EASY ON, EASY OFF
Removing your Blinder V Traffic for charging or security purposes is a doddle with our handy clasp removal system. Strong enough to hold your light firmly in place when in use and big enough to use even when wearing gloves in colder conditions, this is a king amongst clasps.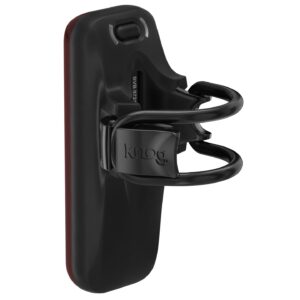 Specifications
Dimensions: H: 51mm x W: 44mm x L:77mm
Weight: 40 grams
Lumens: 100
Modes / Lumens / Runtime (hours)
Steady On – High / 35 / 4
Steady On – Low / 20 / 7
Low Flash / 50 / 19
High Flash / 100 / 7
Fading Flash / 30 / 14
Pulse Flash / 70 / 19
Accelrating Flash / 30 / 7
Eco Flash / 30 / 50